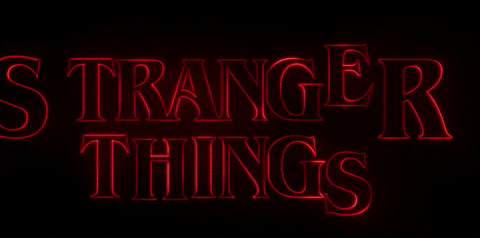 The fall season inherently breeds uncertainty. Questions like, will the weather be 80 degrees and sunny, or 50 and rainy? Should I pay money to have someone scare me, or just sit at home and let the evening news do it? Or the most important, troubling question of them all, will natural gas storage levels be at unsustainably low levels to start the winter? The natural gas market is experiencing strange times. We are seeing some fundamentals experience record highs, and some record lows. Whether you're familiar with the hit Netflix drama Stranger Things or not, there is a similarity between the show's eerie drama, and the market movements that are being spurred by low natural gas storage levels. The fall season is full of questions, but wondering if your business is protected from potentially volatile NYMEX price movements this winter should not be one of them.
Whether you long for the nostalgic 1980 time period of the show, or a storage inventory level over 4,000 BCF, our situation is grave to say the least. We currently sit at a storage level of 2,956 BCF. That is 607 BCF below the five-year average, and 627 BCF below last year. We started the injection season at 1,281 BCF in storage, but bearish sentiments were abounding at the time with production setting new records then, and nearly every week since (7-12 BCF/Day above the five year average). Unfortunately, several summer fundamentals, previously discussed in our Bulls and Bears Reports, made up that difference on the demand side, preventing the needed storage injections. Similar to Dart the underfed pollywog, we have only averaged a weekly injection of 81 BCF this year, as opposed to the five-year average of 82 BCF. The EIA expects the storage level to get up to 3,263 BCF (lowest level since 2005), but many projections are lower.
So what is the implication of the natural gas market being in the 'Upside down' world? In a word, volatility. For most of 2018 we have seen intraday prompt month trading ranges of 5-10 cents. This has now increased to 10-15 cent ranges, and could become larger the closer we get to winter. The NYMEX 2019 Calendar strip has increased $0.20/MMBtu in the last month, on concerns for this winter. Supply constricted areas such as the Northeast and West Coast may experience even larger swings, depending upon the weather. While there is always the chance for this situation to moderate in the coming weeks, the fear of the unknown is currently showing up as a premium in pricing for this winter.
This time of year does not have to be genuinely scary, especially for those dependent upon the natural gas market. Whether storage levels or production records are in control, the market fundamentals are always in flux, and it takes a trained analyst to see what's coming next. With a flexible, comprehensive suite of energy management solutions, Choice Energy Services can help you keep the natural gas market demogorgons at bay.
Confidential: Choice Energy Services Retail, LP.